Classrooms
We strive to make our space warm, comfortable and inviting so parenting teams can connect with each other and build friendships while they learn. Our classrooms have iconic Bricktown exposed red brick walls, top-of-the-line display monitors and plenty of space to engage in interactive activities. Located on the first and second floors, each classroom comfortably accommodates 60 couples.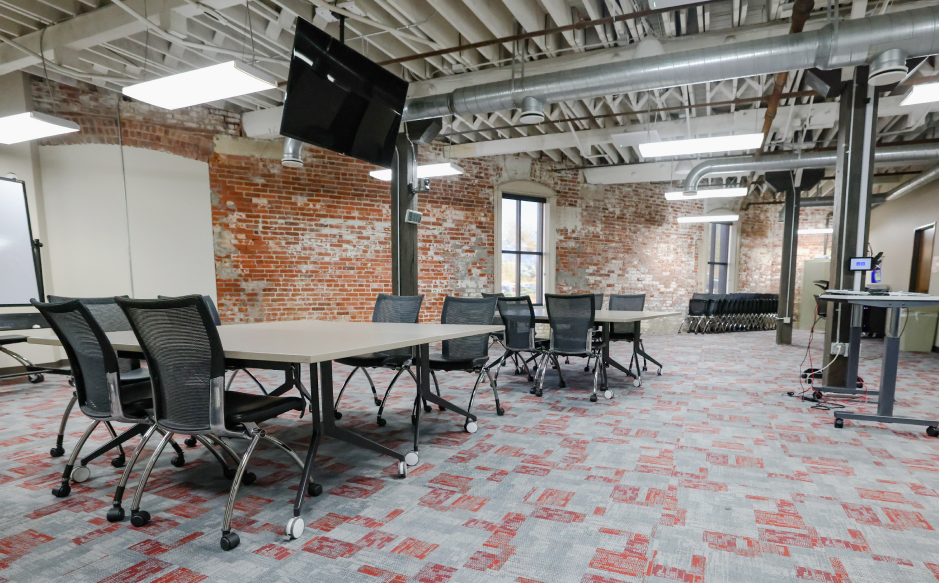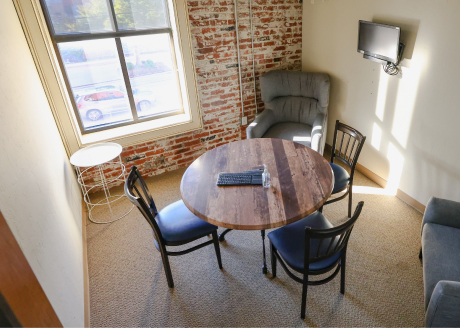 Meeting Rooms
We set up a meeting for you to get to know us and for us to get to know you. You'll meet with your coach in our warm and inviting meeting rooms.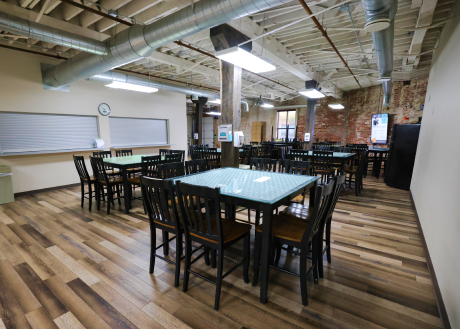 The Hangout
The Hangout is our space where parenting teams enjoy a meal and connect with one another and educators. It is the time you get to relax from your busy day before the workshop starts. You'll build relationships with other parenting teams and The Hangout is a great place to catch up.